SVU - Supervalu

Supervalu Inc (NYSE: SVU) was born in 1870 when a dry goods wholesaler with the interesting name of B.S. Bull was launched to serve the Minneapolis, St. Paul market. It didn't last long, but eventually the founders started a number of other businesses like it which eventually merged to become Winston and Newell Company, the parent of Supervalu Inc.

The grocery retailer includes brands like Save-A-Lot, Acme Markets, Albertsons, Bristol Farms and Shop 'n Save, among many others.

Another strong focus of the company has been is in offering supply chain services, including wholesale distribution to independent retailers, along with logistics services like procurement, transportation and warehouse management, to name a few.

Some important acquisitions over the last decade include Albertsons, Total Logistics Control, Deal$: Nothing Over a Dollar and C&S Wholesale Grocers.

Supervalu Inc. is based in Eden Prairie, Minnesota.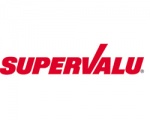 Company Name:
Supervalu
Stock Symbol / Ticker:
SVU

Country:
United States