WHR - Whirlpool

Whirlpool (NYSE: WHR) was formed in 1911 after Lou Upton had invested his money in a business that failed in 1908, but was offered a choice from the business in return for the money he put into the company. Upton chose a patent for a hand washing machine which he believe could be transformed into an electric one.

Along with his brother and uncle, he launched the Upton Machine Company, which eventually became Whirlpool.

Today the Whirlpool Corporation is the leading major home appliance manufacturer in the world, with annual revenue close to $20 billion as of this writing.

Whirlpool markets its products through a variety of brands, including their major Whirlpool brand, Maytag, Amana, Jenn-Air, KitchenAid, Consul and Brastemp, among others.

Outlets for the many Whirlpool products are distributors, dealers, retailers, other manufacturers and builders.

The most recent acquisitions for the company include WC Woods, the Maytag Corporation and Multibrás.

The company is based in Benton Harbor, Michigan.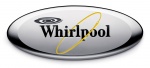 Company Name:
Whirlpool
Stock Symbol / Ticker:
WHR

Country:
United States