DE - Deere

Deere Co (NYSE: DE) was founded in 1837 when John Deere himself designed and built a polished-steel plow which helped farmers cut through the soil of Midwest America.

The next year Deere said he built 10 of these plows and the manufacturing business was on its way.

Deere has its core business focus on agricultural and forestry products, with water products becoming more important to them over the last several years, as far as irrigation goes.

There are three major businesses Deere operations, including Agriculture and Turf, Construction and Forestry, and providing Credit.

Some key acquisitions over the last couple of years include LESCO, Inc., T-Systems International, Inc, and Ningbo Benye.

Deere is headquartered in Moline, Illinois.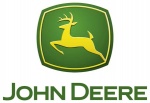 Company Name:
Deere
Stock Symbol / Ticker:
DE

Country:
United States