FDX - Fedex

FedEx Corporation (NYSE: FDX) officially became a company when it was incorporated in 1971 by Fred Smith, but operationally it didn't launch its first services until April 17, 1973, when 14 planes took off from Memphis International Airport.

There are four business segments the company now operates in: FedEx Express, FedEx Ground, FedEx Freight, and FedEx Services. When most people think of FedEx, they're thinking of the FedEx Express unit which is the transportation arm of the company delivering to residential and business addresses.

When FedEx changed its named from FDX Corporation in January 2000 to FedEx Corporation, they also made wholesale brand name changes to its subsidiaries as well.

Federal Express turned into FedEx Express, Caliber Logistics and Caliber Technology were merged to become FedEx Global Logistics, RPS was branded as FedEx Ground and Roberts Express became known as FedEx Custom Critical.

Some important acquisitions by FedEx include Kinko's Inc. and Parcel Direct.

FedEx is headquartered in Memphis, Tennessee.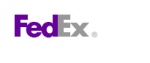 Company Name:
Fedex
Stock Symbol / Ticker:
FDX

Country:
United States