GM - General Motors

General Motors is among the world's biggest automakers, and has its headquarters in Detroit, Michigan. The company launched its business in 1908.

Many people from years ago wouldn't have believed the giant automaker would ever lose its No. 1 ranking in the world, let alone have to declare bankruptcy, but it was forced to seek protection from its creditors in June 1, 2009 via Chapter 11. They even were delisted from the stock exchange, and are owned by the U.S. government, Canadian government and had to be bailed out to the tune of $57.6 billion by U.S. taxpayers through the Troubled Asset Relief Program (TARP).

Even after all that, they're still the largest automaker in the United States, and continues to manufacture vehicles in 34 countries while selling them in approximately 140 countries.

While still manufacturing and servicing a variety of brands, General Motors is looking to strategically focus on GMC, Cadillac, Buick and Chevrolet as its four core brands in its major U.S. market. Some other brands they are trying to sell so they can focus on their core brands.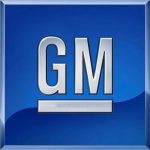 Company Name:
General Motors
Stock Symbol / Ticker:
GM

Country:
United States